The Employee Experience Index - A new global measure of a human workplace and its impact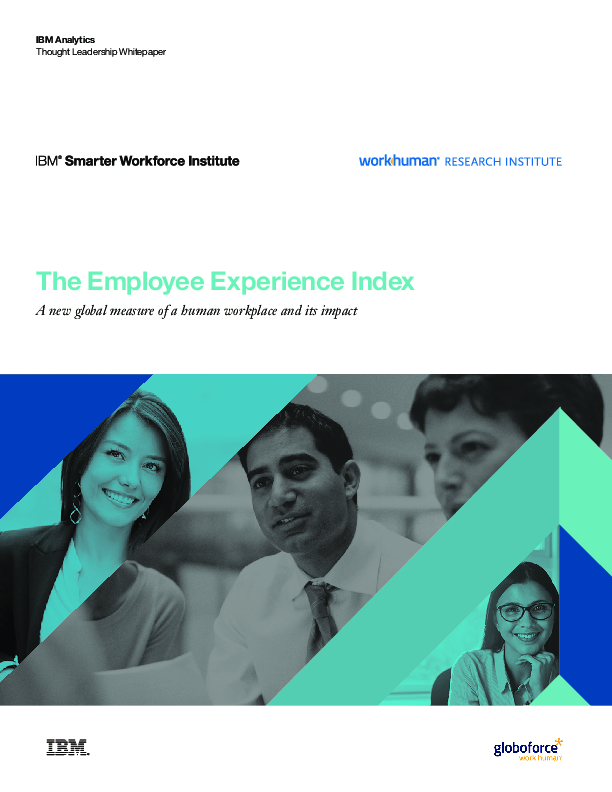 Client: IBM Schweiz
Format: Whitepaper
Size: 3.26 MB
Language: English
Date: 20.02.2019
Description
So what is the ideal employee experience at work? The IBM Smarter Workforce Institute and Globoforce's WorkHuman® Research Institute joined forces to conduct a major, global research study to find out. As a starting point, we conceptualize employee experience as a positive and powerful – and ultimately human – experience, in which employees are able to invest more of their whole selves into the workplace.
We then aimed to answer three questions:
• What is the ideal employee experience in today's workplace?
• What impact could a positive employee experience have on key outcomes?
• How can organizations drive more positive and human employee experiences?
The answers to these questions resulted in the development of a new Employee Experience Index alongside a set of leadership and organizational practices to create more positive employee experiences. These new tools will enable HR and business leaders to inspire and energize their workforces towards greater well-being and performance.