Extending expertise - How cognitive computing is transforming HR and the employee experience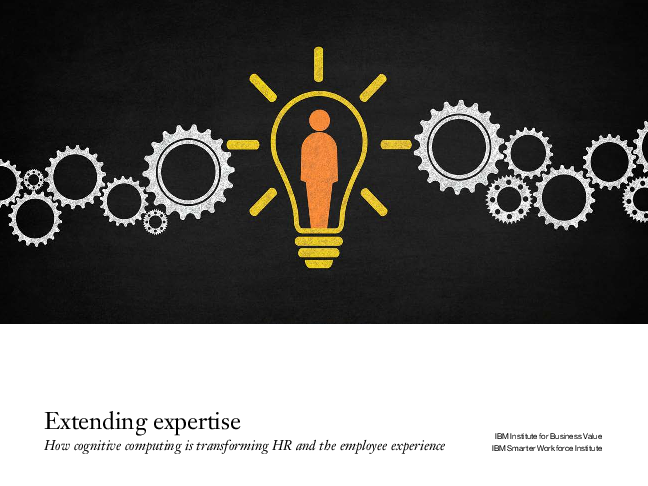 Client: IBM Schweiz
Format: Whitepaper
Size: 530 KB
Language: English
Date: 20.02.2019
Description
Today's organizations face increasingly complex workforce challenges. Heightened expectations for a compelling employee experience are combining with the virtualization of the workplace, a growing demand for novel skillsets, and a continuing stream of new technology and data. The HR function has a key role in addressing these challenges. Several evolving capabilities, including cloud, mobile and the Internet of Things (the networking of physical devices such as sensors, wearables and other electronics), are helping guide the ongoing HR transformation. Another important capability, cognitive computing, is emerging and can help improve business outcomes by expanding human expertise and improving decision making.
To better understand the impact of cognitive solutions on the human resources function, we surveyed senior HR executives, CEOs and employees across a range of industries and geographies. As part of a larger IBM global survey of more than 6,000 executives, we asked nearly 400 CHROs about their current views on cognitive computing; we also sought input from employees regarding their willingness to receive guidance from cognitive solutions. (For more information, see the Study approach and research methodology section.)
Our research shows that CHROs and CEOs recognize the value that cognitive solutions bring to HR and believe its unique capabilities can address the new talent imperatives; however, most are uncertain how and where to proceed. Our analysis of employee views regarding cognitive solutions reveals a "cognitive sweet spot" – a set of parameters that characterize situations where cognitive solutions will have the greatest impact on employees and organizations.